Sanitisation & Disinfectant Cleaning Services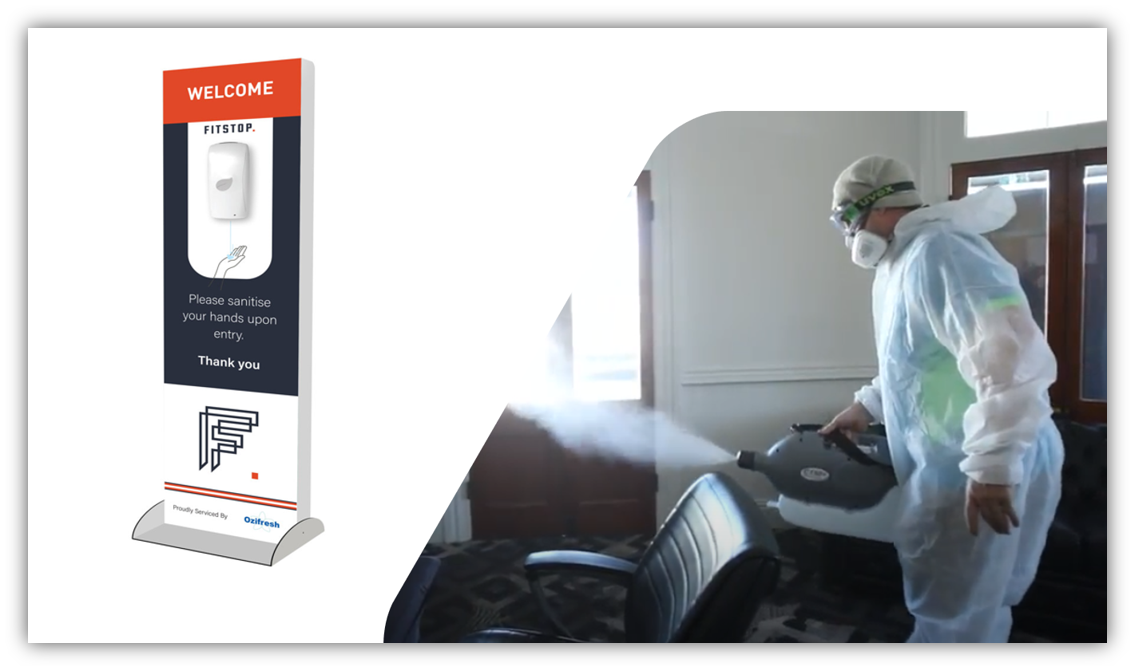 The current situation that most businesses find themselves in can be extremely daunting and at times overwhelming. Ozifresh have you covered for all of your sanitisation services and products.
Our solutions include:
- Hand Sanitiser, Hand Sanitiser Dispensers, Hand Sanitiser Stations & Hand Sanitiser Stands
- 28 Day Hospital Grade Surface Sanitisation Fogging
- Wide range of surface disinfectants & supplies
Ozifresh is here to guide you through everything your business needs to stay alive and indeed flourish. Every business faces different sets of challenges and with Ozifresh by your side, we will all come out the other side with businesses that will withstand whatever lies ahead.