Sanitisation & Disinfection Services & Products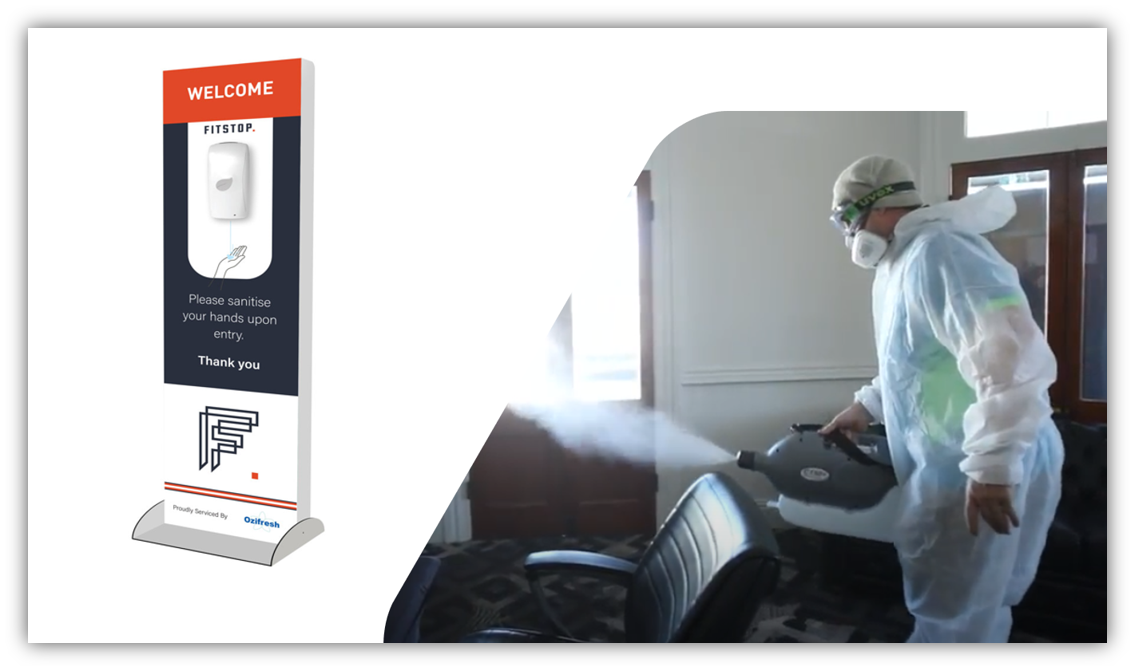 Never before has hygiene and cleanliness in the workplace been more important than now. At Ozifresh we have recognised the strong need for a high level of hygiene in the workplace for you, your staff and your customers. We are continually moving with the latest technology, scientific studies and Government guidelines to bring solutions that give you peace of mind and bring another level of safety to your people.
Our solutions include:
- Hand Sanitiser, Hand Sanitiser Dispensers, Hand Sanitiser Stations & Hand Sanitiser Stands
- 28 Day Hospital Grade Surface Sanitisation Fogging
- Wide range of surface disinfectants & supplies
Now more than ever, individual cleanliness and surface hygiene are paramount for communities to be protected.
Ozifresh offers a number of products to achieve the highest level of hygiene in all workplaces and spaces. Whether it be 28 Day Outbreak Prevention fogging treatments, sanitiser stations at entry points, individual sanitiser solutions or simply keeping your environment clean and sanitised, Ozifresh has the solution to make this happen.
---