Hand Towel Dispenser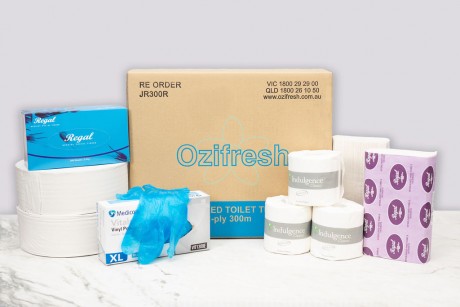 Maintaining a safe and clean environment is important for any work setting. Regardless of the type of business you run, or its size, the right paper towel dispenser and washroom paper products are important pieces of equipment. Careful placement and choice of dispensers help improve workplace hygiene, increase customer satisfaction, and give your employees a much better washroom experience.
Industrial Paper Towel Dispensers
Industrial settings require even more vigilance at maintaining hygiene than standard businesses. Failing to have the correct washroom paper available in any location can lead to unsanitary working conditions. In some settings, failing to have close access to good quality towels can result in product damage or production line issues.
Choosing the Right Paper Towel Dispensers & Paper Products for Your Business
Towel dispensers are vital in preventing the spread of germs. Consider the areas outside of the washroom where employees will benefit the most from having them readily available. Also, consider which types of towels you will use. While standard towels are efficient at removing water, you might require heavier or anti-bacterial towels for some applications.
In commercial bathrooms, style and quality are especially important. Choose a dispenser that matches the décor and leaves your customers with a good impression. Another consideration is the amount of use each dispenser will receive. A simple plastic dispenser might work perfectly for light use, while a heavy stainless steel unit will stand up to the harshest environments.
Consider the amount of use when buying your washroom paper products too. Buying toilet paper and paper towels in bulk ensure you have the paper you need on hand.
Shop for Quality and Economy at Ozifresh
For all your paper needs, Ozifresh sources eco friendly paper products in all shapes and sizes. Our paper towel includes but is not limited to interleaved paper towel, roll towel and tissue paper. Toilet paper comes in the standard rolls and the economical jumbo rolls. If you have existing dispensers but do not have the paper, we can match a size that will work for you.
We have dispensers to suit all decors, from smart and sturdy plastic to the prestige stainless steel units. Just ask the question and we will have the solution for you.
Browse our range of products and services, and find everything you need for odour control and washroom hygiene.
Contact us if you aren't sure what you need, or request a free quote today. With more than 40 years of experience providing services to businesses in Queensland, Victoria, and beyond, we know how to help you keep your washroom smelling fresh and germ free!
Additional Images