Sharp Waste Containers for Syringe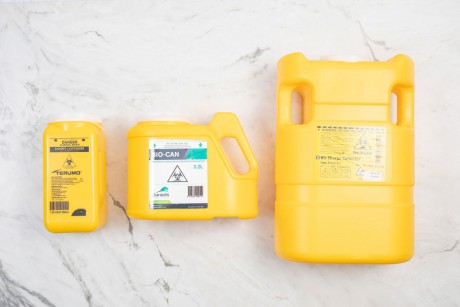 With the ever increasing need to supply a healthy and safe working environment for employees and for your customers, sharps containers are becoming more of a necessity than ever before. We provide a vast range of containers for all your requirements from lockable containers to loose collection vessels for staff use.
Our lockable containers are made of the sturdiest steel and have a dual locking system that provides a safe and sturdy solution for sharps disposal in any area.
All collection containers are made of puncture resistant plastic and meet all Australian standards.
All units are collected by trained staff, returned to our facilities and placed in special collection bins. These are disposed of through registered waste companies that specialise in this removal.
Additional Images